I keep hoping that I can share about my family's life change with pictures... BUT it's not gonna happen...
My family has MOVED! My husband started seminary last week for Marriage and Family Therapy, and we are SO excited for our new adventure! New school means new town, new friends, AND new home!!
I look forward to sharing pictures with you, but I have yet to find time (plus lighting, ROOM to move, etc...) to take them!
For now, you can join me in dreaming about all the ways I can set up my new home!
I'm very excited to have a dining room this time around, but I am now lacking storage in the kitchen... I decided that a buffet/coffee bar would help with storage!
Here's some of my inspiration: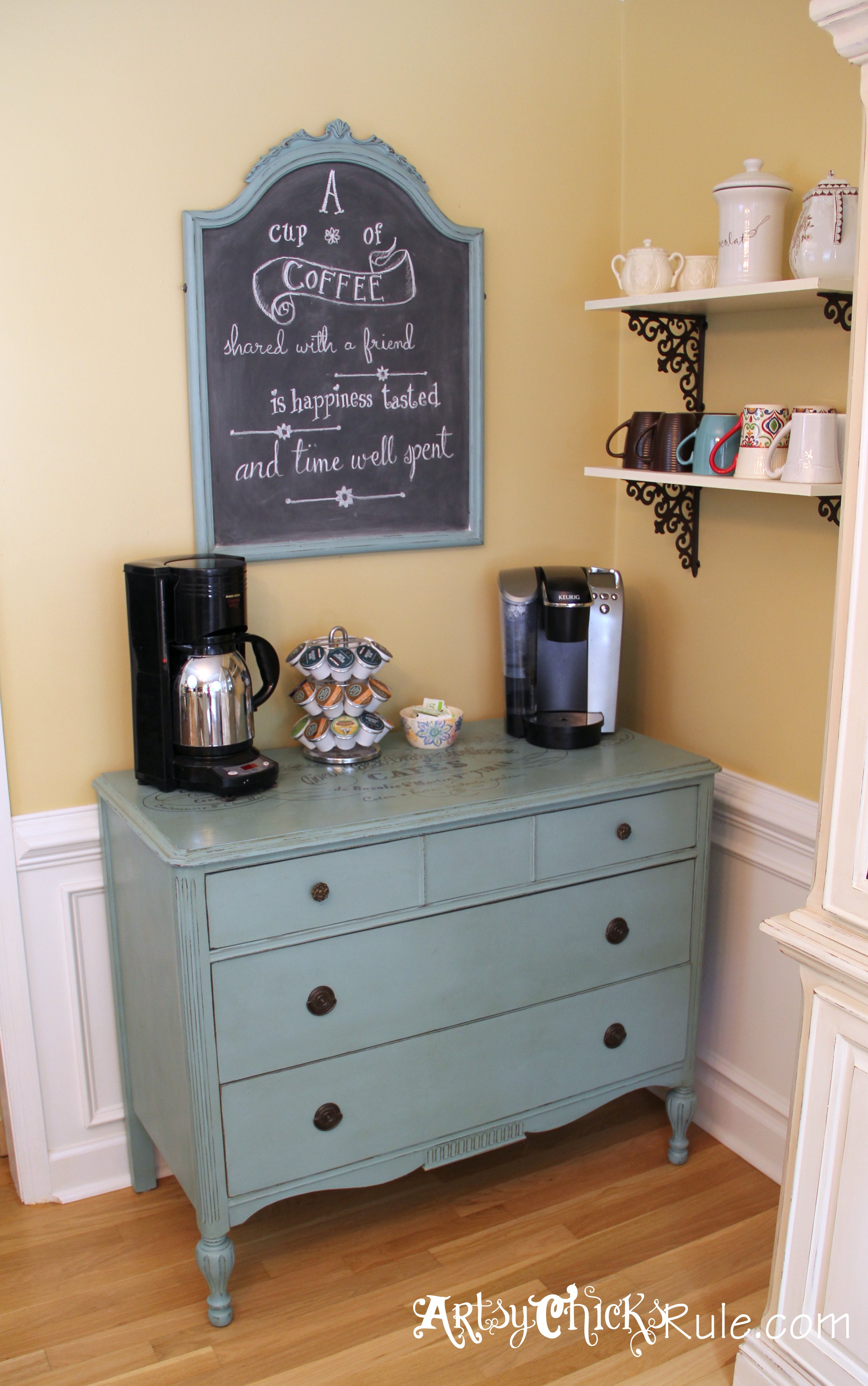 via Artsy Chicks Rule

I'm pretty sure I will have a chalkboard SOMEWHERE around my coffee bar.

I love the simplicity here.
via Caught in Grace

This may be my favorite look. I love the white shelves against the white walls. It gives it a very clean look.

I will be using a dresser as the buffet (possibly adding legs to the bottom like Rox did HERE), and a shelf or tow above the dresser! Hopefully it will serve its purpose while adding visual interest at the same time!

I can't wait to work on it and share it with you!

What are your coffee bar must-haves?